Dirk de Bilde
Chairman of the Board of Directors and (CEO) of Siemens Nederland N.V.
"Having a successful career and contributing to a sustainable future is all about true collaboration, about being an excellent networker and co-creator. In Africa I learned an old proverb: If you want to go fast: go alone; if you want to get far: go together."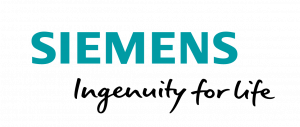 On the 1st of March 2020 Dirk De Bilde (1971) was appointed chairman of the board of directors and Chief Executive Officer (CEO) of Siemens Nederland N.V. in addition to his new role as Managing Director of the business Digital Industries in the Netherlands. Mr De Bilde started his career at Siemens almost thirty years ago, where he has held various management positions in several countries. His most recent management position before moving to the Netherlands was that of CEO of Siemens Maghreb, West and Central Africa. Mr De Bilde graduated in Electro Mechanics at De Nayer School in Leuven, Belgium.