Inhouse Day Kroll BV
Event date

Time

10:30 - 18:00

Type

Career
2

Location

Off-campus

Price

€

0.00
You need to be logged in to signup for SMW events
Sold out
Few jobs will offer you the immediate impact of a position with Duff & Phelps. How valuable is the right person at the right time? Our success answers that question every day. We work with excellence in many areas of financial advisory and investment banking services, from M&A to valuation, and each of our people is an essential part of every project. You'll experience the power of minds unleashed—and you won't find any better place to begin your career. Join us at www.duffandphelps.com
We seek Accounting, Finance and Economics Master's or MBA candidates to join our team as Interns or Analysts within our Valuation Services team in our Amsterdam Office. At Duff & Phelps, you'll gain valuable hands-on experience and insight into the way we work, while serving client needs in the areas of valuation & transaction advice.
In these roles, successful candidates will be relied on to work on a wide variety of assignments, including business enterprise valuations, purchase price allocations, individual asset valuations and stock option valuations.
In return for your talents, we offer a unique degree of flexibility and the potential for real growth within an organization that values agility and an entrepreneurial spirit.
Do you want to know more about Duff & Phelps? Then you should visit our website www.duffandphelps.com, and discover what our company stands for!
If you are interested in joining our team please send your CV, Motivation Letter and latest Grade List to shaira.macdonald@duffandphelps.com.
Duff & Phelps is committed to equal opportunity and diversity, and recruits people based on merit.
Duff & Phelps is a global independent provider of financial advisory and investment banking services, delivering trusted advice principally in the areas of valuation, transactions, financial restructuring, dispute and taxation. We are a leading independent valuation and corporate finance advisory firm, working for more than (i) 50% of the S&P 500 companies and (ii) 70% of the top-tier private equity firms, law firms and hedge funds.
Our professionals bring practical experience, responsiveness and a collaborative approach to satisfy our clients' needs with the rigor and independence that the market demands. When our clients can't afford to get their analysis wrong, they look to Duff & Phelps to get it right.
With more than 3,500 employees serving clients worldwide throughout offices in the United States, Europe and Asia, Duff & Phelps is committed to delivering insightful advice and service of exceptional quality, integrity and objectivity.
---
This activity is based on CV selection.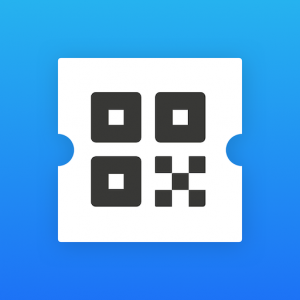 This activity requires the use of the CoronaCheck app. You have to show proof of full vaccination, recovery, or that you've recently tested negative for COVID-19. For more information about our COVID-19 policy, click here.
Event date

Time

10:30 - 18:00

Type

Career
2

Location

Off-campus

Price

€

0.00
You need to be logged in to signup for SMW events
Sold out