Company Presentation (ICE): Shiseido Group
Event date

Time

15:00 - 15:45

Type

Career
1, 2, 3, 4, 5

Location

Online

Price

€

0.00
You need to be logged in to signup for SMW events
Sold out
This event is NOT sold out
---
Your internship at Shiseido Group
At Shiseido, we are looking for highly-motivated, ambitious talents, who wish to work in a dynamic and fast-pacing environment and have strong affinity with the luxury/beauty industry. Dare to be a game changer to create BEAUTY INNOVATIONS FOR A BETTER WORLD!
Specific qualities: hands-on mentality, eagerness to learn, & team player while also being independent.
Our internship positions
We offer various internships: Marketing/PR internships within our different divisions (makeup/fragrances/prestige) and Digital Marketing Internships. During these internships, students become part of the team and will be working in a dynamic, international environment with high-end beauty brands. They can take ownership of their own projects, while supporting the team in various daily activities.
For our local internships, we mostly look for Dutch speaking students. However, we are an international organization, so we do offer international internships as well.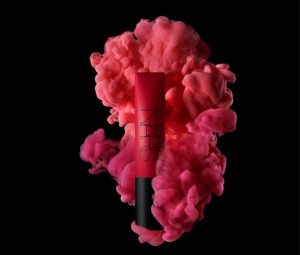 Our company presentation
During the company presentation, you will be introduced to Shiseido. The company history and mission will be presented. The focus of this session will be the translation of the global brand strategies of the make-up brands (NARS, Laura Mercier, bareMinerals & BUXOM) to the local market – from a marketing and PR point of view.
Why are we interested in internationally oriented RSM students?
Shiseido Group is a multinational company with a broad range of international career opportunities. Therefore, this is the perfect way to introduce students to our company, our various brands within our portfolio and the career opportunities within the company.
About Us
"BEAUTY INNOVATIONS FOR A BETTER WORLD!" is the mission that Shiseido is striving to fulfil for people all around the world, the society and the environment. Shiseido has a strong, international brand portfolio with a EMEA head office in Paris. Shiseido is one of the world's leading beauty companies, with a iconic brand portfolio, including brands such as SHISEIDO, NARS, Laura Mercier, Drunk Elephant, bareMinerals and BUXOM. The Dutch head office is located at the World Trade Center in Schiphol. The structure of the company consists of three divisions: Prestige (SHISEIDO & Drunk Elephant), Make-up (NARS, Laura Mercier, bareMinerals & BUXOM) and Designer Fragrances (Narciso Rodriguez, Zadig&Voltaire, Issey Miyake and Serge Lutens).
Specialism:  Selective Beauty Market
Company website & Career website: https://corp.shiseido.com/en/ & https://careers.shiseido.com/
Company Size: The Netherlands: 62 FTE & Globally: 39,035 FTE
Headquarter: Paris, France (EMEA) & Tokyo, Japan (Global)
---
This event is on a first-come first-serve basis
Event date

Time

15:00 - 15:45

Type

Career
1, 2, 3, 4, 5

Location

Online

Price

€

0.00
You need to be logged in to signup for SMW events
Sold out