Company Presentation (ICE): Inverto – a BCG company
Event date

Time

16:00 - 16:45

Type

Career
1, 4

Location

online

Price

€

0.00
You need to be logged in to signup for SMW events
Sold out
This event is NOT sold out
---
Company presentation INVERTO – a BCG company 
Who are we? And what is Very Inverto? Let's have a closer look at what you can expect when joining INVERTO as an intern or consultant. Following a short overview on Inverto itself, we will provide you with an insight on some of our clients and former projects and closing the presentation with insights on what it's like to work at INVERTO and a round of personal insights.
If you would like to work in an international project set up, we look forward to seeing you at our presentation!
About Us
VERY WELCOME,
VERY INVERTO
SPECIALIZED IN PROCUREMENT, SUPPLY CHAIN MANAGEMENT AND FUN. THAT'S VERY INVERTO.
We are one of the most successful consultancies for procurement and supply chain management, a part of the Boston Consulting Group, and have worldwide operations employing over 300 people. To be precise: over 300 very satisfied people.
This satisfaction is ensured by a certain something that we call very INVERTO. And that consists of a unique, friendly atmosphere, team spirit and fairness. And fun.
Of course, we also enjoy having so many customers and projects; in almost every country in the world, and in almost every industry. And that is why we are constantly looking for friendly people who have the right abilities and wish to support us.
What we look for
INVERTO is perfectly positioned for a wide range of industries. This gives you great scope for versatility, and it also challenges you. Your learning curve has never been so steep, we can already promise you that. Our teams include business economists, industrial engineers, lawyers, mathematicians and economists, depending on the project. However, basic knowledge of business administration is a prerequisite, regardless of what you have previously studied.
Very INVERTO means that we are not only consultants but also do-ers. We do not leave our clients alone with our strategies, we implement them together. If you are equally results driven, then you would be very welcome here.
Language requirements for our vacancies
German native and English business fluent
Language requirement for our Amsterdam Office: Dutch/ English business fluent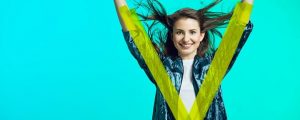 What we offer
We offer a solid onboarding, experienced colleagues who will support you from day one and exciting projects to dive into. You'll be working alongside our consultants right away, even on client site. With the support of our trainings you will develop your skills and knowledge and make your way up the career steps.
And all this is surrounded by a great and fun team spirit, several team events as well as annual international events where you have the opportunity to meet all international colleagues and catch up.
Why are we interested in internationally oriented RSM students? – As we are growing internationally and looking for people with the desire to work in an international project set up, RSM students are the perfect target group for us – especially those with a focus on SCM!
Specialism: Consulting in Procurement & Supply Chain Management 
Company website & Career website: www.inverto.com & https://www.inverto.com/en/career/
Company Size: Nine office locations worldwide > 300 experts
Headquarter: Cologne, Germany
---
This event is on a first-come first-serve basis
Event date

Time

16:00 - 16:45

Type

Career
1, 4

Location

online

Price

€

0.00
You need to be logged in to signup for SMW events
Sold out